Employment Opportunities
Are You Interested In Joining The DENSCOT Team?
Are you a skilled craftsman, designer or other individual who shares our passion for going above and beyond the norm, and exceeding customer expectations? If so, we may have an employment opportunity for you. But first, we've got to make sure you're a good fit for us, and we're a good fit for you. To find out more about us and our strict standards for customer service, please review our "about us" page.
If you're a good fit for us, then this will describe you:
Clean, neat and conscientious.
Dedicated to serving the homeowner.
A self-motivated individual who works well with others
Willing to work early, stay late or both as needed to meet our customers' needs.
A properly documented worker who is interested in a long-term position with a unique company.
Click here to know more about Denscot Pools job openings.
If the above applies to you, then please fill out the form below.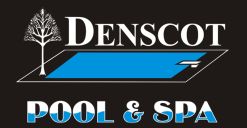 Application for Employment at Denscot Pool and Spa